6 Hair Benefits of Honey Every Woman Should Know
Honey is one of the most adequate natural ingredients for hair to deal with dullness, dryness and hair fall. Honey is a natural ingredient with many benefits for hair. Yes, it's sticky, but packed with vitamins and minerals. It contains iron, calcium, copper, phosphorus, zinc, magnesium, potassium and calcium.
Did you know that you can make a honey mask at home and bring back the shine of your hair? Read on to learn all about the benefits of honey for your hair.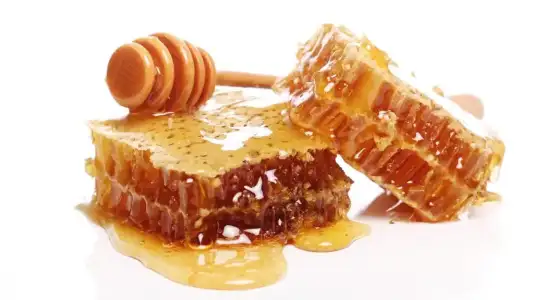 Supports Hair Growth​
Rich in antioxidants, honey helps to improve the health of your scalp. It supports hair growth by reducing breakage and strengthening hair follicles. It also stimulates the growth of new threads.
One report cited a 2013 study that found that honey stimulated the growth of skin (epithelial) cells. Your scalp is full of these cells, and adding honey to residential hair masks can aid hair growth in this form.
Lightens Hair Color
Honey contains glucose compounds and an enzyme, glucose oxidase. When the enzyme breaks down glucose, it creates hydrogen peroxide, which acts as a bleaching agent to whiten hair. You can use honey as an alternative to chemical bleach to lighten hair color. However, you should keep in mind that the lightening will be subtle compared to the stronger bleach used in beauty parlors.
Prevents Scalp Infection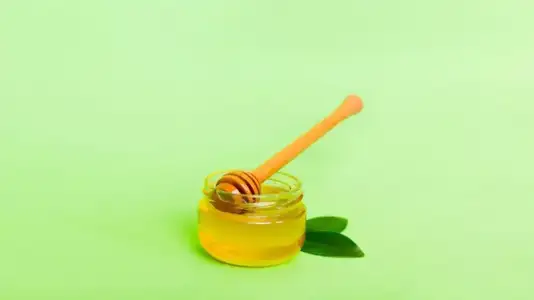 Honey can prevent scalp infection. It has antiseptic and antibacterial properties. The ingredient also helps to remove dirt, oil and dust. It roughens the formation of dandruff and helps to keep other infections away.
Brings shine
The moisturizing and emollient properties in honey make it one of the best ingredients for moisturizing hair follicles and strands. Honey helps remove dullness and adds shine. Thus, if you want to make your lifeless and dry hair smooth and shiny, you can use homemade masks made with honey. It also functions as an anti-frizz element. Therefore, it can be a lady's best friend during monsoons.
Prevents Hair Breakage​
Keratin is an essential protein that keeps your strands healthy. And honey is essentially rich in protein components. It can help fight brittleness, repair damaged strands and make them look healthy and radiant.
Honey has antioxidants, vitamins, amino acids and minerals that you can find in many branded conditioners. They help restore moisture and condition strands.