Chemical hair straightening products can double the risk of uterine cancer!
Most of us feel the need to resort to chemical straightening to make our hair straighter and smoother – but at what risk? Frequent use of chemical hair straightening products can double the risk of uterine cancer, according to a new study by the National Institutes of Health (NIH).
The staggering results saw scientists looking at 33,947 interracial women aged 35 to 74 across the United States for more than a decade. During this period, 378 women developed.
They found that the rate of uterine cancer was 4.05 percent in women who used four or more straightening products a year, and 1.64 percent in those who did not.
"We estimated that 1.64% of non-user women will develop uterine cancer by age 70, but for frequent users, the risk rises to 4.05%," said Alexandra White, a research leader at the US National University. The Environmental Health Safety Institute (NIEHS) said in a statement.
"However, putting this information in context is valuable. It is a relatively rare form of cancer," he added.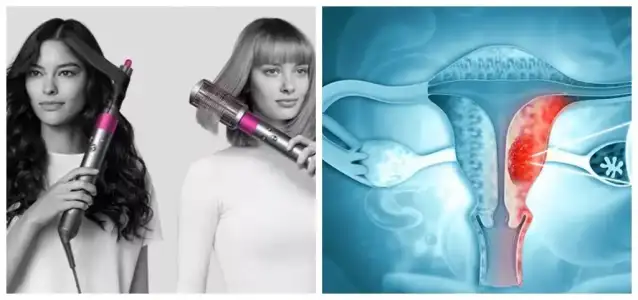 Although rare, uterine cancer is the most common cancer in the United States, with approximately 66,000 new cases each year, according to the Centers for Disease Control and Prevention (CDC), and rates are increasing, particularly among Black women.
Previous research has shown that chemical hair straighteners contain endocrine disrupting chemicals. Artifacts have previously been associated with higher chest and risks. Scientists believe that these enter the blood circulation through the scalp and in turn travel to the uterus, increasing the risk of cancer.
"These findings are the first epidemiological evidence of interest in the midst of uterine cancer with the use of flattening artifacts," White and colleagues wrote in the Journal of the National Cancer Institute. "Further research is needed to identify the specific chemicals driving this observed interest."
However, NIEHS's Che-Jung Chang said in a statement, "These findings may be even more relevant for them, as they use black hair straighteners or conditioners more often and start using it at an earlier age than other races and ethnicities."