DAVID BECKHAM BECOME A MAKEUP ARTIST
Victoria Beckham, who determined her daughter Harper Seven as the make-up artist, has now chosen her husband David Beckham! Sharing a series on her Instagram stories, Victoria Beckham shared behind the scenes images of the new campaign of the Victoria Beckham Beauty brand. In the series where Ken Paves did his hair, David Beckham did Victoria Beckham's make-up!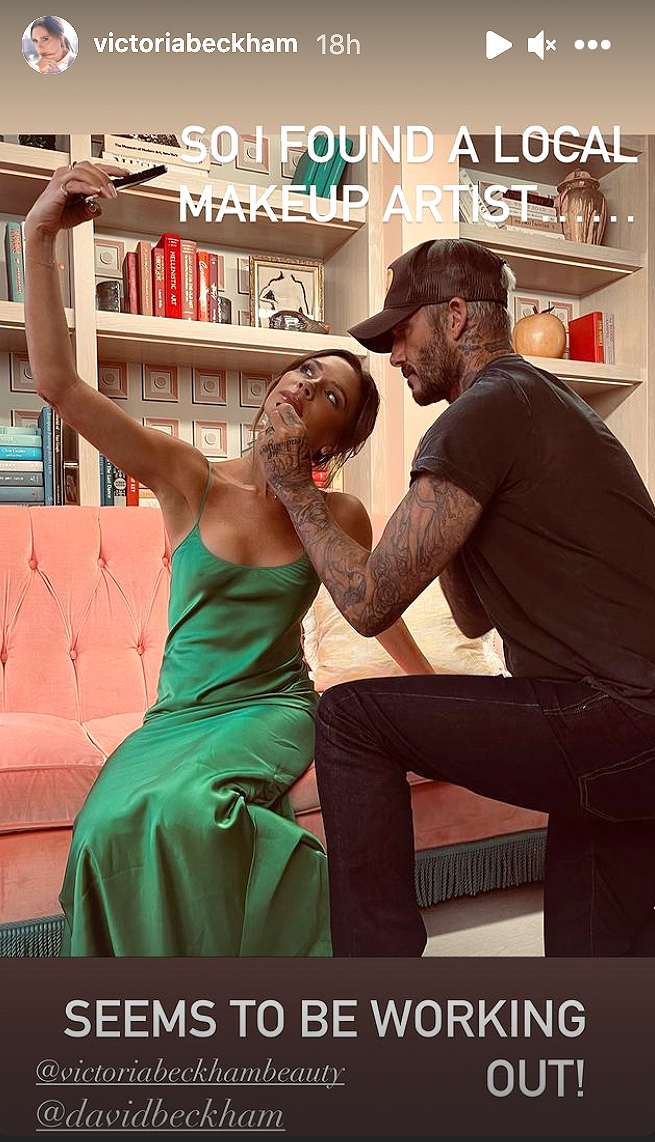 Victoria Beckham Instagram Story
"I found a local makeup artist… Looks like she's working great!" by Victoria Beckham, shared a photo of David Beckham wearing lipstick on himself. David Beckham, who is a football player, has his own staff and is an underwear model, can now add the 'make-up artist' profession to his resume!
Victoria Beckham, who admitted that David did not apply all of his make-up, nevertheless emphasized that his wife did an adequate job. We're sure the makeover mission in the Beckham family will soon be handed over to Brooklyn, Romeo and Cruz!
David Beckham, who previously helped shoot Victoria Beckham, directed an advertising campaign for Victoria Beckham Beauty. "We were filming Victoria Beckham Beauty in Miami. I have the amazing hairstylist Ken Paves and my manager today," said Victoria Beckham. Always behind me. My director is always with me," she added, referring to her husband, David Beckham.