FAVORITE HAIRSTYLES OF THE SEASON
While examining the Fall-Winter 2021/22 fashion shows, we encountered completely different styles. Hair with straight bangs appeared at the Versace and Chanel fashion shows, while at the Isabel Marant and Jacquemus fashion shows, wonderfully curly and wavy hair showed length. The little pixie part? Farrah Fawcett inspired waves? Or is it a sharp bob style with a reference to the 90s? It would not be a lie if we say that in winter 2022 a sound comes out of every string.
We also saw face-framing braids and gorgeous high buns at fashion shows that offered new styles not only with radical haircuts but also with eccentric hairstyles. Stylish, bold and impressive, these hairstyles reflect a 'statement' mode even when your clothes are plain. You can turn to valiant hair parts for dramatic changes, or if you want to make big differences with small touches, you can turn to the unique hair styling trends of the new era. You can see this article as the sign of change you are looking for and make a hairdresser appointment as soon as possible!
You can see the 10 hair trends of the Autumn-Winter 2021/22 period in the photo gallery…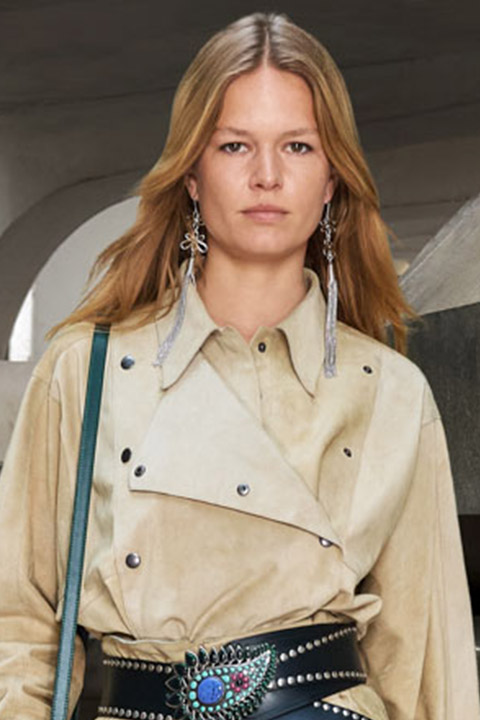 one
FARRAH FAWCETT WAVES
It's time to reveal your mother's curlers, because the huge waves of the 70s are making an impressive return. The 70's breeze we see in spring and summer continues in winter as well. The 70s-inspired waves, which you can add even more volume with hair sprays, will add dimension to your hair. Farrah Fawcett is the inspiration for this hairstyle that makes you become one of Charlie's Angels!
Isabel Marant Fall-Winter 2021/22 Fashion Show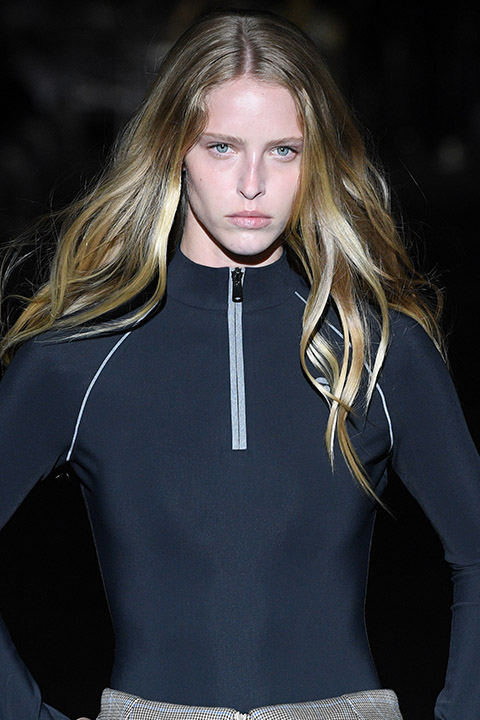 2
HIGHLIGHTS FRAMING THE FACE
Braids aren't the only hairstyles framing our faces in winter 2022! As we have seen from the Z generation on TikTok, everyone lights up the front of their hair. This hairstyle, which softens your expression and makes your face look thinner, is in the middle of all the cool girls. You can try face-framing highlights that refer to Hailey Bieber's style, even on dark hair. These illuminating hairs create a transition on ash blonde hair, and a Dua Lipa-inspired view on dark hair.
Coperni Autumn-Winter 2021/22 Fashion Show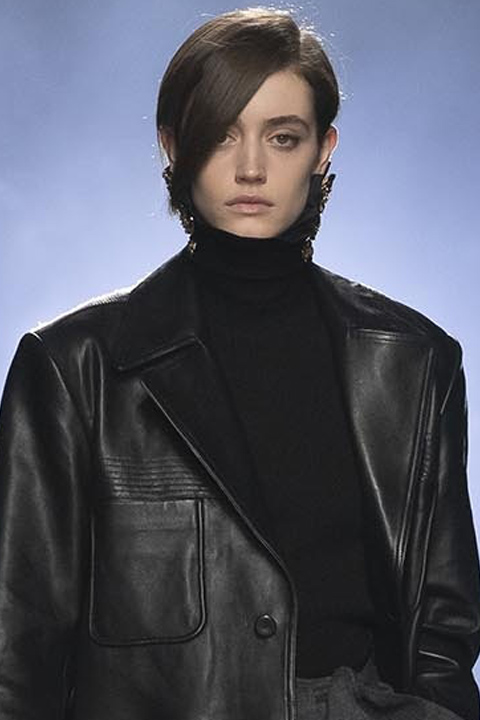 3
SIDE BANGLES
If you're still not ready to try the intense and classic bangs style, there is also a style option for those who will try bangs for the first time in Winter 2022. Referring to the early 2000s, this hairstyle highlights the return of nostalgic styles. Especially if you have a square and round face shape, side bangs have the potential to make your face look thinner and longer. Side-parted bangs, which we encounter in many fashion shows, offer a mysterious but attractive style.
Alberta Ferretti Fall-Winter 2021/22 Fashion Show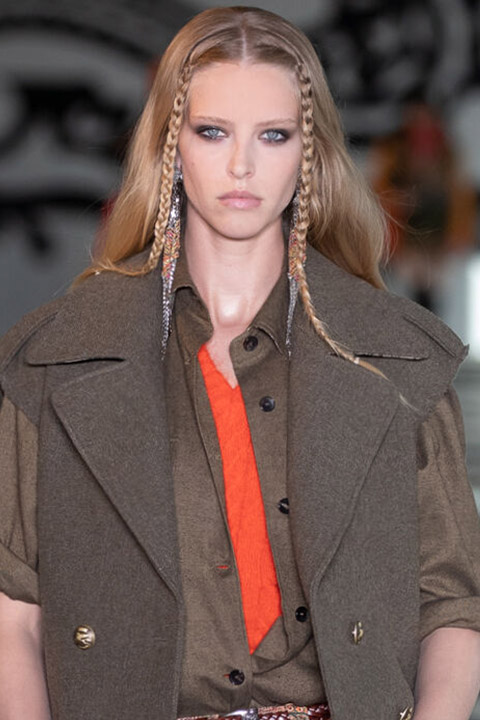 4
BRAIDES FRAMING THE FACE
Braids are one of the most recognizable hairstyles of recent times. We've seen all kinds of braids in the past, but now there's a pretty clear knitting trend: face-framing braids. There are also many different ways to style these braids. You can try these braids that frame your speed, in the form of a crown, with thick braids or thin 90s inspired braids. Time to look for knitting inspiration from Pinterest!
Etro Autumn-Winter 2021/22 Fashion Show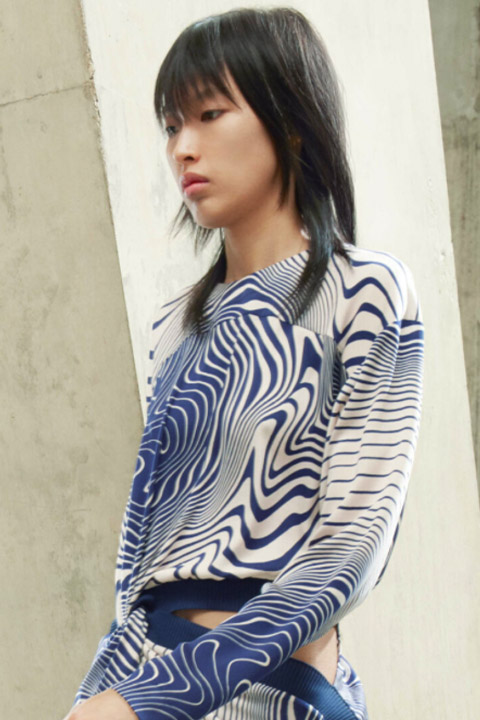 5
SOFT MULLET
If you're reluctant to try the punk rock inspired mullet hair section with super layers, short at the front and long at the back, you can head towards the soft mullet style of Winter 2022. You can apply a multi-layered cut in this style that is not short in the front, like a Mullet. While different layers add volume and dimension to your hair, fine hair can also look heavier. We catch the mullet trend with these hairstyles, which we can categorize as romantic rock.
Stella McCartney Fall-Winter 2021/22 Fashion Show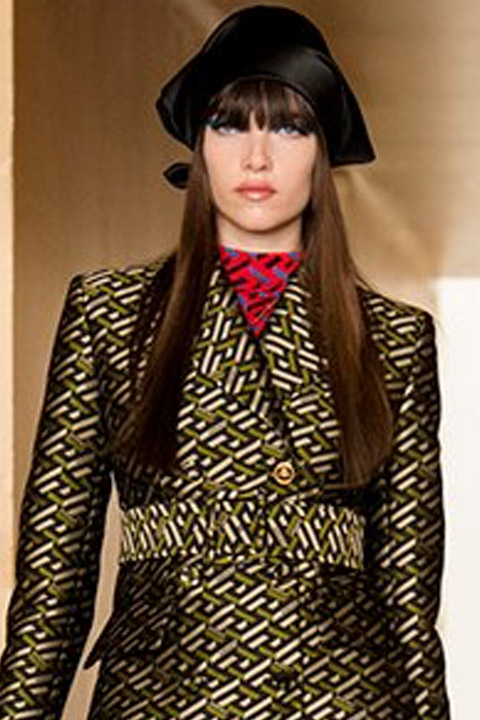 6
CLASSIC BANGLES
At the beginning of autumn, we enter a period with curtain bangs, but in winter, these 70s-inspired bangs will return to their original form. We can't think of a better season to try classic, heavy and sharp bangs on winter days when we will be away from the hot weather. In winter, you can get away from problems such as sweat and adopt hair styles with bangs, which is one of the trends of the period.
Versace Fall-Winter 2021/22 Fashion Show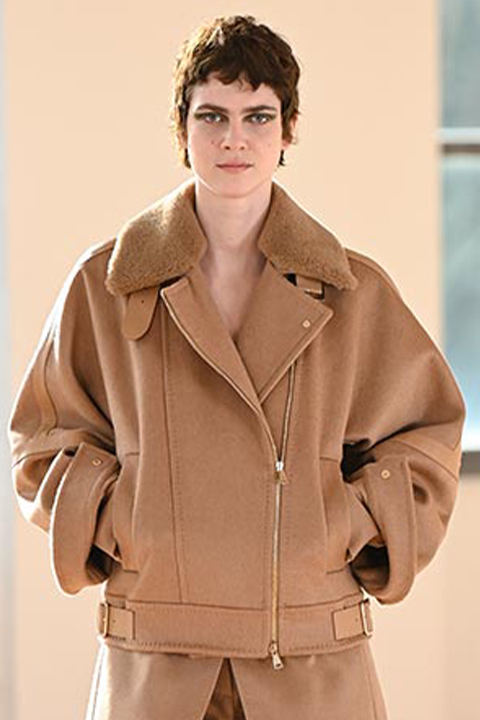 7
MIA FARROW PIXIE CUT
Contrary to popular belief, the pixie haircut is very suitable for the winter season! Short hair, which we see more in autumn and winter than in summer, shortens the hairstyle time you spend in the morning. You can leave your home as you wake up in the new era pixie section that looks more messy and effortless. Unlike previous periods, the Winter 2022 pixie section, where we see more messy and layered sections, winks at Mia Farrow's hair.
Max Mara Fall-Winter 2021/22 Fashion Show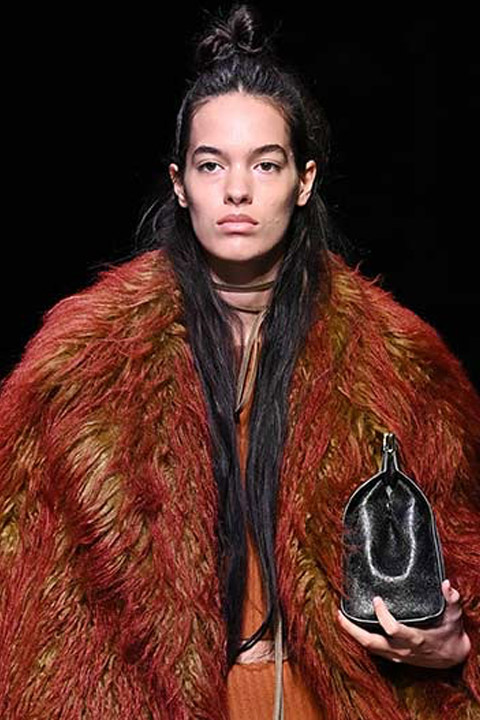 8
HIGH KNOBS
We're going from romantic low buns to rebellious and messy high buns. Compared to the Autumn-Winter 2021/22 fashion shows, these effortless and messy buns will be in the middle of the indispensables of the period. These buns, which look like a knot, can also be tried on half-open half-bun hair. You won't need to stick your "baby hairs" with hair styling artifacts, the more messy hair the better in these high buns!
Sportmax Autumn-Winter 2021/22 Fashion Show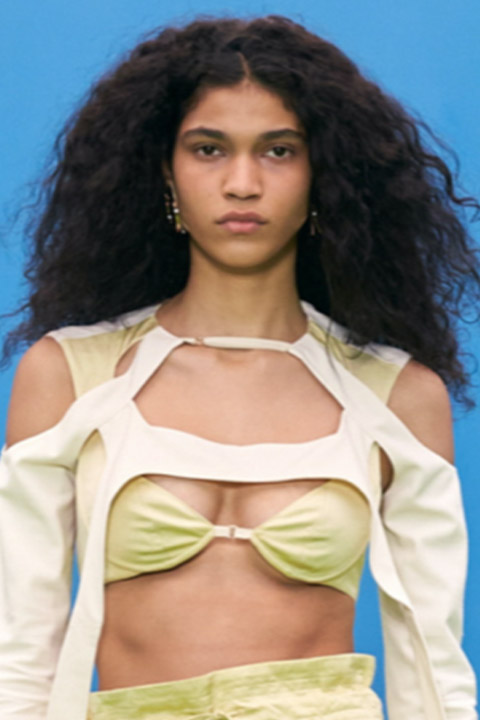 9
SUPER CURLES
Since straight hair is in trend, if you have straightened your naturally curly hair with hair stylers, your hair's wear period is over. We're sure you've seen the 'Curly Girl Method' on both Instagram and TikTok lately. Embracing and recognizing curly hair, this trend launches the freedom of natural hair. With hair styles that are much more fluffy nowadays, you can use your rebellious and maverick curls with a show. Kicking off the perm era and referencing Meg Ryan's hair, this wonderfully curly effect is in the middle of our favorite hairstyles every pixie.
Jacquemus Fall-Winter 2021/22 Fashion Show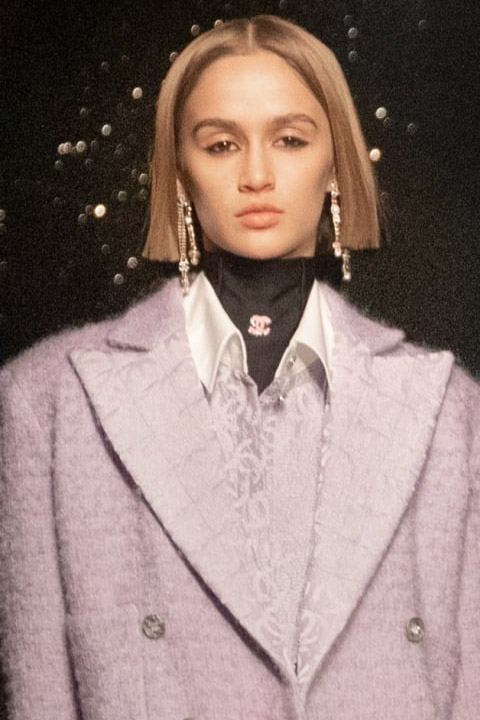 10
SHARP BOB CUT
Extremely smooth and sharp haircuts were not one of the styles we saw very often in 2021. While everyone tends to messy and natural hair with the laziness of the pandemic and quarantine period, the situation changes a little in 2022. After the wavy bob sections, we see the bright and sharp bob section that we saw a few periods ago in Winter 2022. You can pretend to be a gorgeous famous French model by pairing straight bob hair cut at the chin with a baseball cap and huge sunglasses!
Chanel Fall-Winter 2021/22 Fashion Show