KLORANE IS IN TURKEY WITH BOTANICAL-INSPIRED HAIR AND SKIN PRODUCTS!
Klorane, which has not neglected the care of nature while providing care for individuals for more than 50 years, entered Turkey under the roof of Pierre Fabre. Klorane works were introduced at Feriye on April 26 with a launch that made you experience naturalness and pleasantness. The face of the brand was the actress İlay Erkök, who attracted attention with her natural pleasantness. Famous Red Carpet hairdresser François Laly, who came from Klorane's homeland, France, for the Cannes Film Festival and Fashion Week, designed a fascinating hairstyle after caring for İlay Erkök's hair with Klorane works. Portrait and fashion photographer Lara Sayılgan took the photos of the famous actress, whose hair and make-up were done.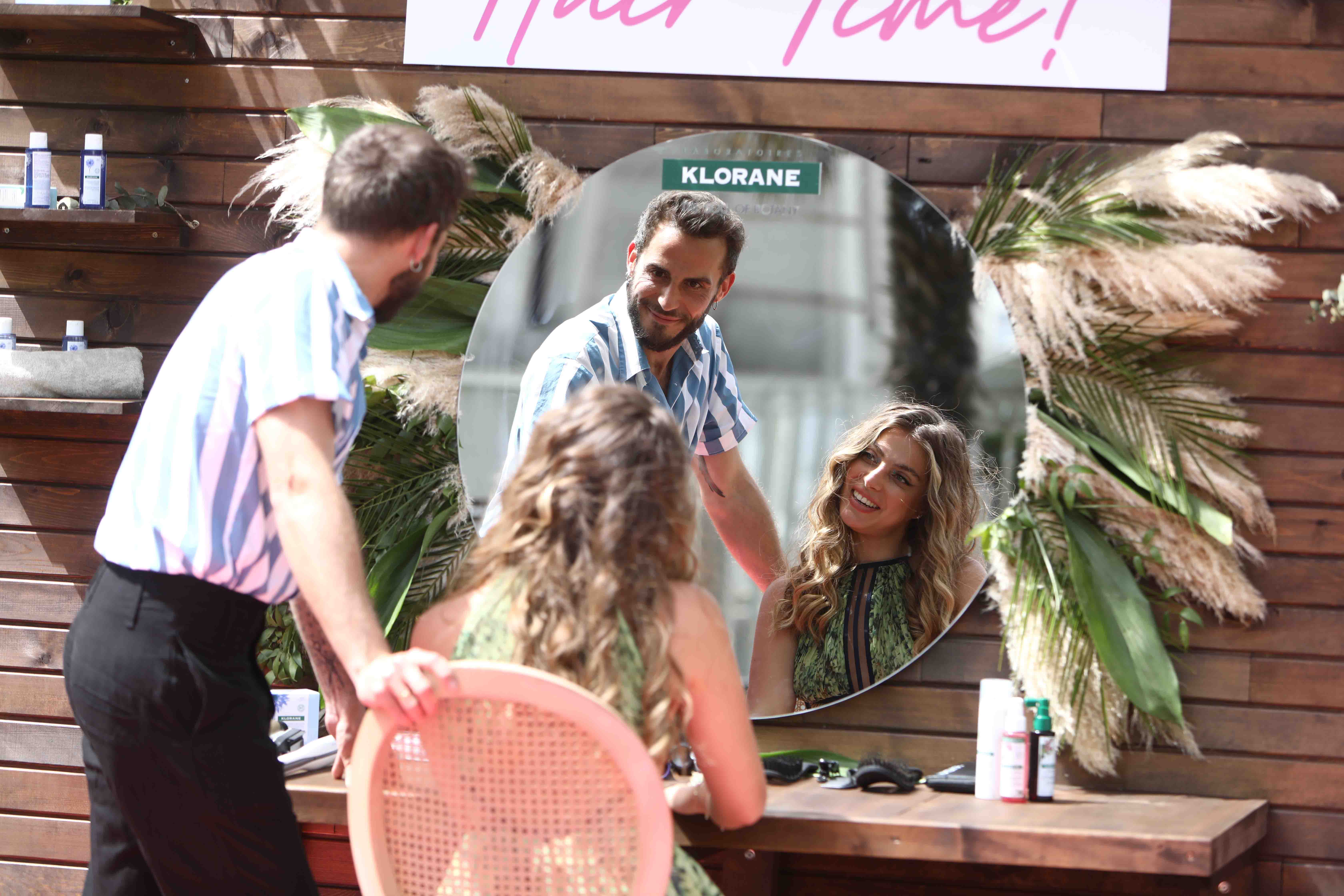 Hairdresser François Laly and Brand Face İlay Erkök
During the event, the famous hairdresser François Laly gave the following tips on hair care: "S It is necessary to make use of conditioner when doing hungry care, here the true use of conditioner is very valuable. If you want to get the most suitable result, you should pay attention to the temperature of the water because the heat has an effect on the works you use. When hot water is used in the first step, the structure on the outer surface of the hair opens itself, and when a conditioner is applied on this opened structure, the hair absorbs it. If it is rinsed with cold water, the outer structure is closed and the benefit of the used work is imprisoned inside. Therefore, you should wash your hair with hot water first and rinse with cold water after the conditioner. The same rule applies when styling your hair. If you are going to use dry shampoo, you should apply the product while brushing the hair to get the best results. The brushing process should be done with a hot blow dryer and after shaping, cold air should be applied to fix it. In this way, you will have the opportunity to use your hair longer."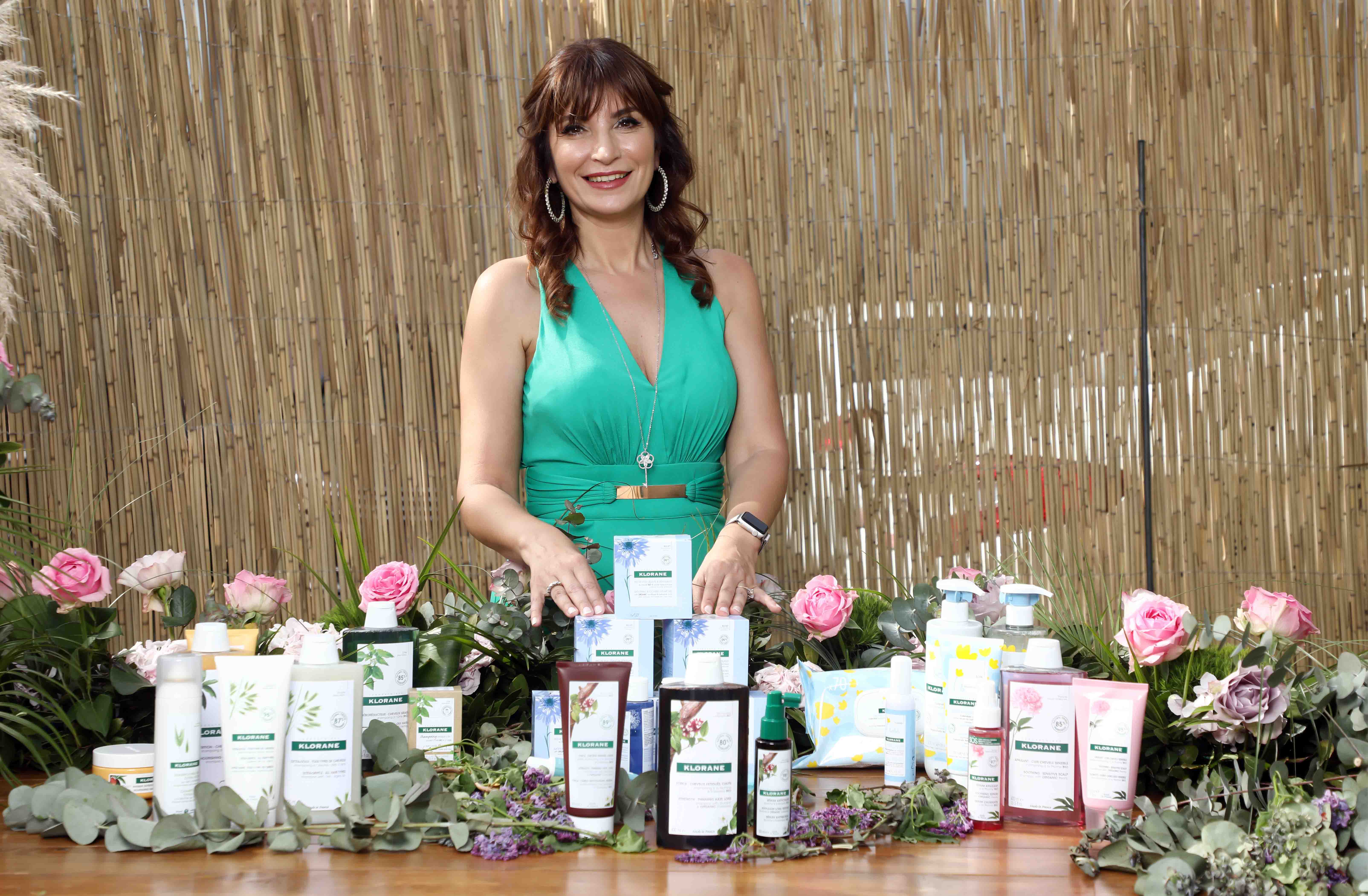 Pierre Fabre Turkey General Manager Dr. Hande Demirdere
Referring to the formulas of Klorane that have become more and more natural since 2018, Pierre Fabre Turkey General Manager Dr. Hande Demirdere "The active ingredients in the formulas of our Klorane works, for which we use the motto of the natural state of science, are grown organically at a rate of 70% or more or without any chemical intervention in Klorane botanical gardens. We include the naturalness of our works in their packaging. In addition, the packaging is obtained from recycled materials. Hair, skin and baby products are included in the wide product range of our brand, which has more than 95% natural formulas in unrinsed products and over 80% in rinsed products."said.
With innovative hair care products, Klorane's solid shampoo with mango, powder shampoo and mask with nettle and clay, conditioner and serum with organic peony, strengthening conditioner, shampoo and serum with quinine and love flower extract, shampoo and serum with oats, hair Conditioner and dry shampoo are available. In the scale of skin products, there are eye make-up remover and under-eye mask with St. John's Wort, organic mint-containing facial cleansing powder, face mask and face care cream. Not forgetting the little ones, Klorane produces calendula-containing, delicate washing gel and cleansing wipes, body lotion and cream, soothing cream and spray for babies.
The brand, which aims to approach nature with respect, reflects the spirit of botany in all its works.