MİSBAHÇE REPAIRING HAIR CARE OIL IS NOW STRONGER!
Restorative Hair Care Oil, Misbahce's most preferred hair care product, is now stronger with the bioengineered Mastic Gum active and pure essential oils that care for the problem!
The effect of mastic gum provides keratin reinforcement to the hair follicles and strengthens the thinned hair, while providing care to help it grow faster. This oil, which provides protein support to the hair, helps it to gain a brighter and nourished appearance from root to tip.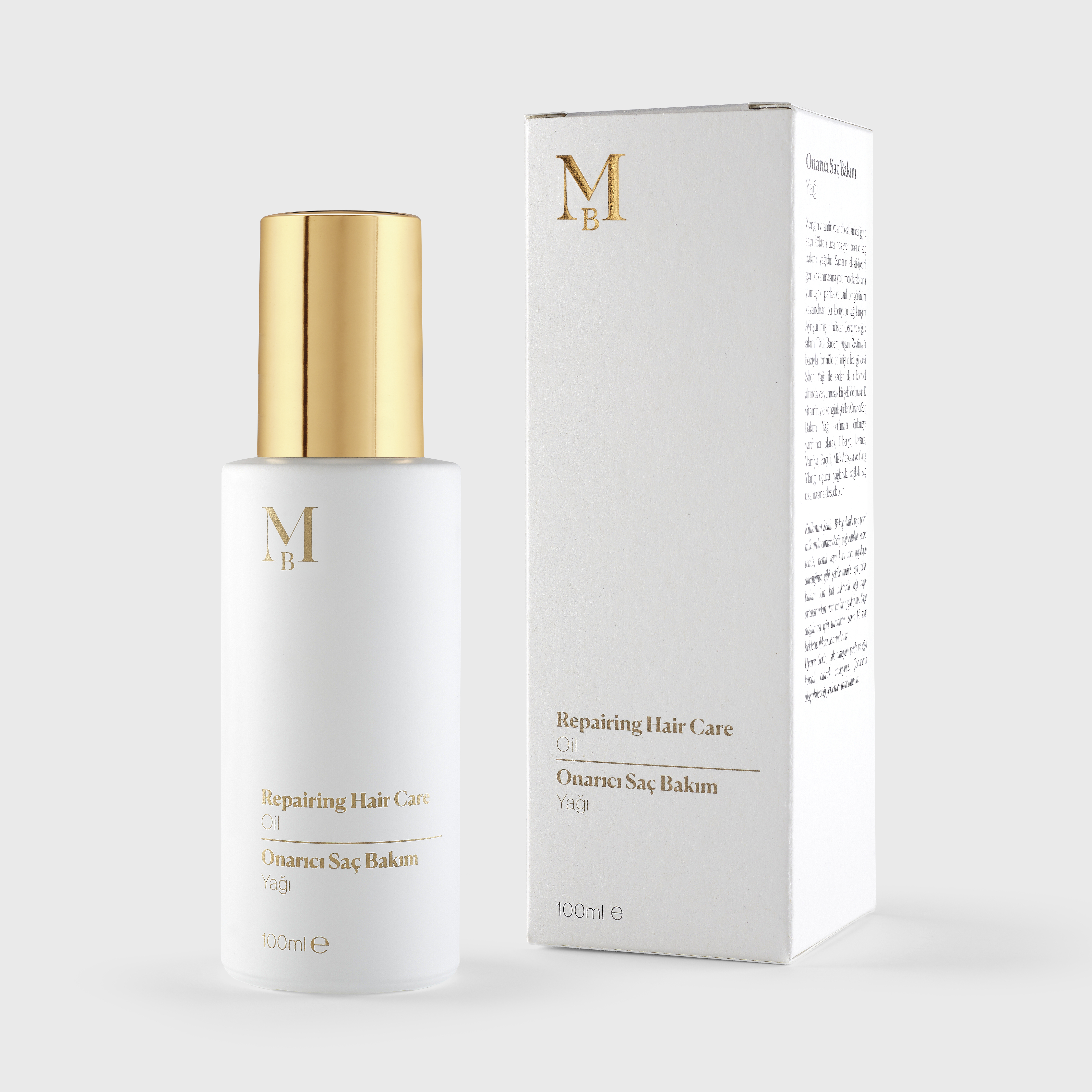 Its formula, which creates a powerful combination with oils that naturally contain vitamins A, B, D and E, brings shine, moisture, volume and softness to the hair. Argan, Separated Coconut, Olive Oil, Shea and Sweet Almond Oil, which form the basis of its formula, form a protective layer against the damage caused by environmental factors and free radicals in the hair. It reverses the dry and dehydrated appearance, regaining its moisture, giving it a voluminous and healthy appearance. Thanks to the vitamins and beneficial fatty acids naturally contained in the oils, it helps to prevent hair breakage and gives it a silky softness.