PAY YOUR MOTHER WITH A QUALITY SKIN CARE ROUTINE
With Mother's Day approaching, how about taking a look at Lonjevite's Discovery Kit to experience the spa and salon? The skin care set, in which your mother will feel pampered, consists of the complete duo of Antioxidant Rejuvenating Serum and Black Obsidian Gua Sha.
Volcanic Gua Sha stone; It creates a tighter skin texture when it comes to the middle with the Antioxidant Serum with a high performance formula designed to reduce the appearance of lines, wrinkles and blemishes.
The neatest wellness tip in existence for centuries, volcanic Gua Sha stone is an ancient massage therapy that helps relieve facial tension, rejuvenate the skin, reduce the appearance of puffiness and revitalize the skin's radiance. It accelerates blood circulation, shapes facial contours and increases lymphatic drainage in 2-3 days of use per week.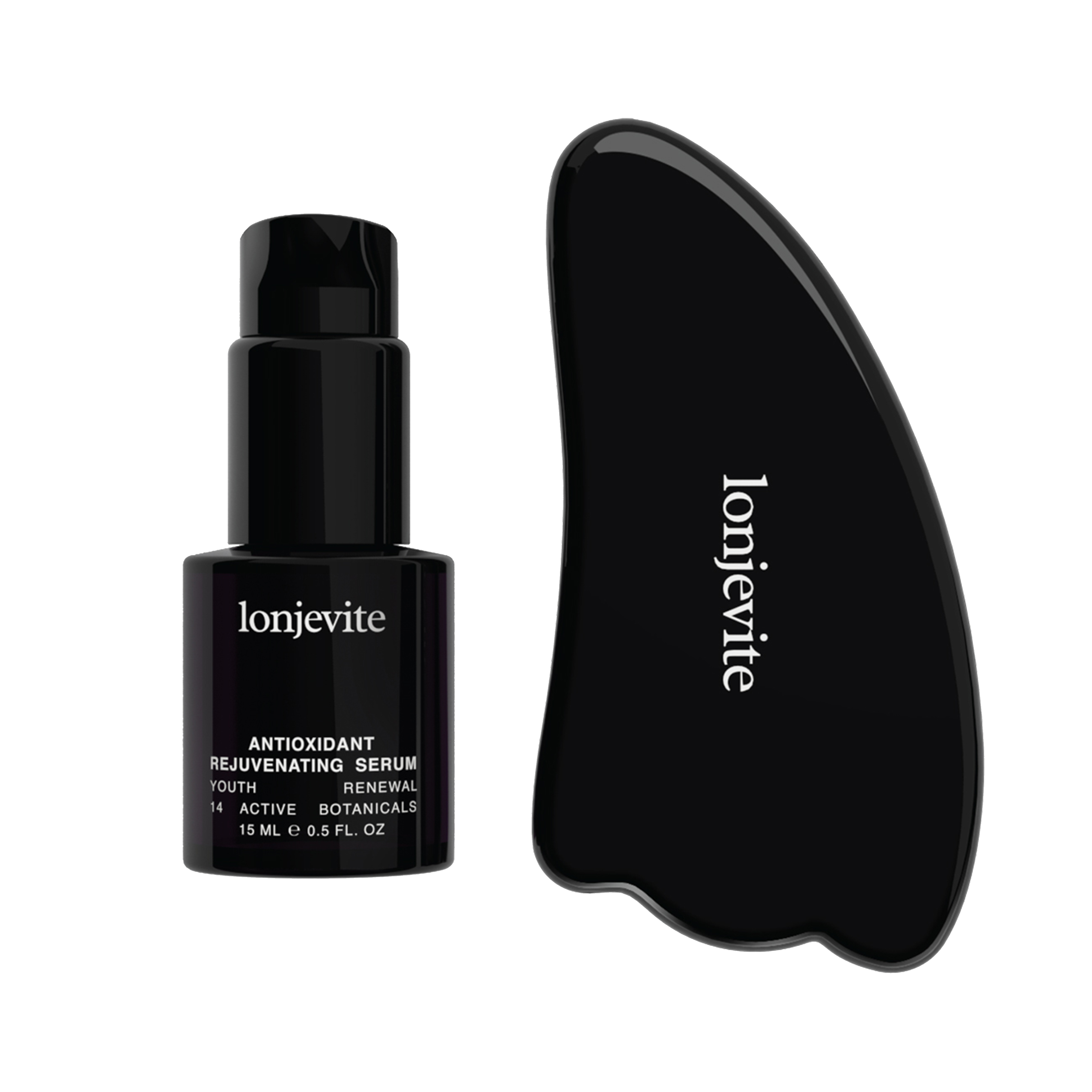 With Antioxidant Rejuvenating Serum, which contains the highest quality, clinically proven botanical oils that synthesize collagen and elastin, you are giving your mother a gift that will feel the effect for a long time, not for a day.
Antioxidant Rejuvenating Serum gets its aroma from 100 natural essential oils, which are also used for its therapeutic effects. Inhale the aroma before applying to make the most of the properties of immortelle, sandalwood and vetiver essential oils. Its positive effects on mental and physical stability will provide grounding and balancing.