RIHANNA'S NEW OLD HAIRSTYLE
It's been five years and three months since Rihanna released her latest album 'Anti'… But it seems that Rihanna has no intention of returning to making music now! For now, Rihanna is busy surprising her fans with her new hairstyle, as well as taking over the cuteness and underwear cut. Pictured leaving the Giogrio Baldi restaurant in Santa Monica with her boyfriend, A$AP Rocky, last Wednesday, Rihanna surprised with an original (but kind of old) hairstyle.
The pixie cut hairstyle, which was once Halle Berry's signature and Charlize Theron could not give up for a long time, was also in the middle of Rihanna's sideburns. Returning to her old style, Rihanna managed to become the favorite of social media not only with her hair, but also with her outfit. We can say that Rihanna, who looks like a retro dream with her vintage Dior jacket, vintage Versace sunglasses, custom-made Chrome Hearts pants and The Attico shoes, completely enchanted.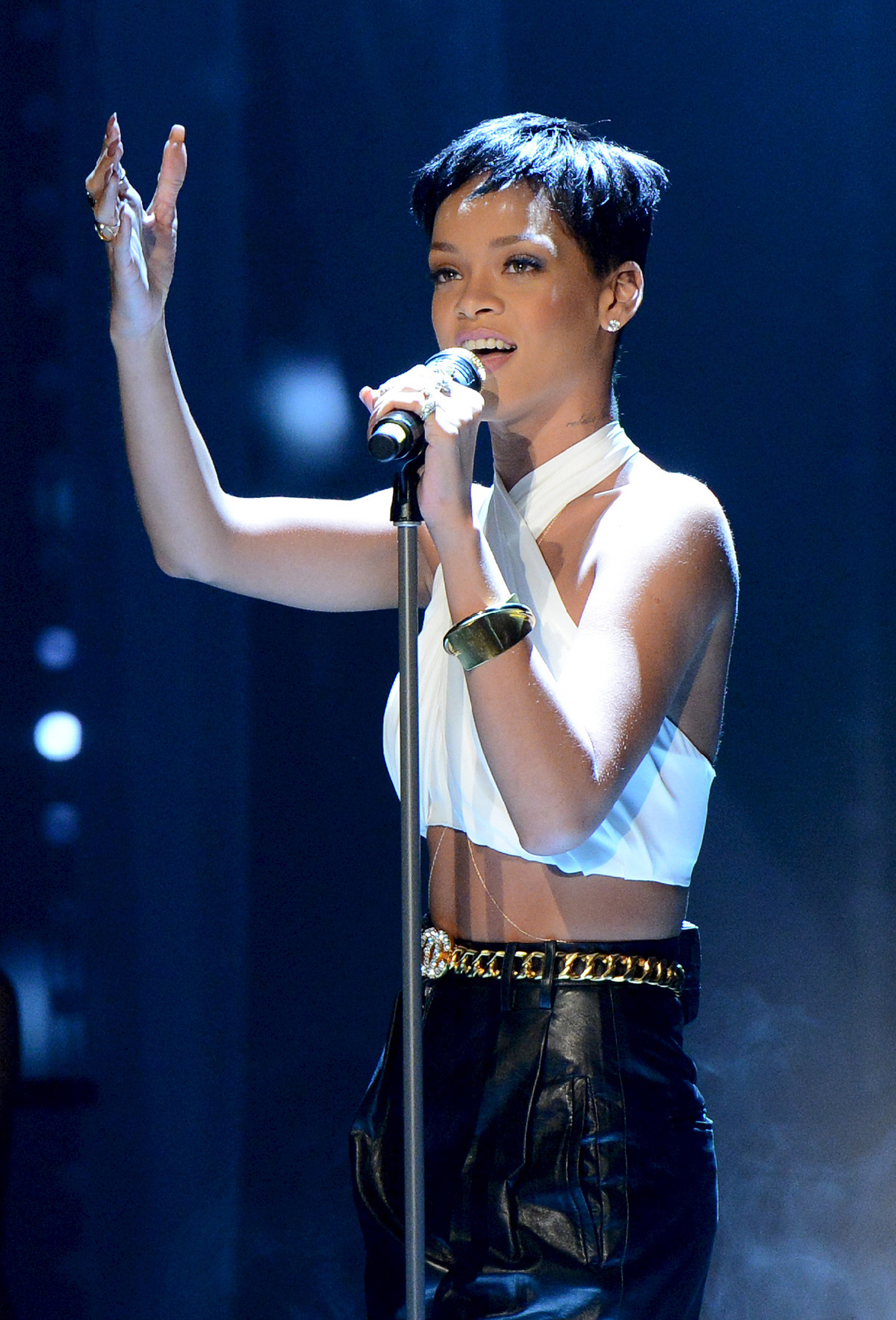 Rihanna, 2012 (Getty Images)
Rihanna, who preferred a pixie hair section at the time of her album 'Unapologetic' in 2012, is one of the celebrities we like most with short hair. Returning to her long hair for a while, Rihanna returned to her pixie passion in 2014. Rihanna, who said she always wanted short hair in an interview with Sarah Paulson in 2019, admitted that her mother was always against it. "The only thing my mom wouldn't let me do was dye my hair black and cut it short. I've been wanting to do this since I was 14 years old and my mom always said to me, 'No, you can't,'" said Rihanna, and her heart was always in favor of the pixie cut!