What Are the Benefits of Squalane Oil for Skin? What Does It Do?
Skincare has become indispensable nowadays, and hydration is the most valuable component of any skincare routine. This is where squalene oil for skin care comes into play. Squalane is a natural element that is very similar to human sebum and provides valuable skin benefits. Read on to learn more about squalene oil and how to use it to improve the health of your skin.
What is Squalene Oil?
Squalene oil is a saturated byproduct of squalene oil, a polyunsaturated hydrocarbon. The human body naturally produces squalene, so its derivative squalene is an excellent moisturizer for hair, skin and nails; our body knows what to do with it.


Like other beautifying ingredients naturally produced by the body, our body's natural production of squalene begins to decline as we age. This is why science encourages the use of squalene oil as a powerful anti-aging agent. It has been used to fight cancer amid its many benefits, it is an amazing antioxidant, it detoxifies, moisturizes and has emollient activities.
When purchasing this particular oil or a product containing this ingredient, it is valuable to ensure that you are purchasing squalene oil made from hydrogenated squalene oil. If squalene oil is not hydrogenated, it will oxidize and harden when released into the air, negating its benefits for the skin.
Classically derived from the livers of deep-sea sharks in the South Pacific, squalene oil has long been used in classical medicine and is known as a "cure for all troubles" in Asian cultures. It has been used as a cure for many different diseases, from constipation to cancer. Thanks to its experts today, squalene is now harvested from many plant sources including olives, rice bran and sugarcane, making it an eco-friendly option.
What are the Benefits of Squalane Oil for Your Skin?
Your body naturally produces less squalene with age, which can cause dry and rough skin. Applying squalene oil, a derivative of squalene, can help nourish and moisturize your skin. You can use squalene directly in its pure form or combine it with other skin-beneficial ingredients.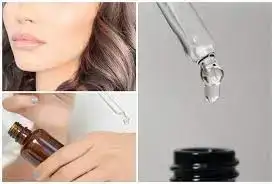 1. It is natural
While shark liver is the primary source for the production of squalene oil, many plant-based sources are now available. These include wheat bran, olive, sugarcane, rice bran, etc. Many ingredients in skin care products contain mineral oil or petrolatum. But squalene oil is natural. It can also be a vegan ingredient and is a recognized alternative if you want to avoid petrochemicals.
2. Suitable for All Skin Types
Squalane is a derivative of a naturally occurring component of sebum. This way, your skin recognizes it. Squalane is also non-oily and lightweight and suitable even for oily skin. Squalane can easily moisturize your skin and leave it soft and supple.
3. Moisturizes the Skin
Squalane is a modified form of squalene, a precious module of our sebum. However, squalene production slows with age, causing the skin to dry out. Because it resembles the natural oils in your skin, squalene works as an effective emollient and helps skin moisture.
4. Reduces the Appearance of Fine Lines
Squalane oil moisturizes and makes your skin supple. Reduces the appearance of fine lines and wrinkles. It can also help prevent new fine lines from forming on your skin. However, this bet needs more research.
5. It Can Smooth Your Skin
The moisturizing and anti-aging properties of squalene oil can beautify your skin texture. Squalane oil is a complete emollient, and using it systemically can leave your skin feeling smooth. Anecdotal evidence suggests that it may also reduce your skin's pore size and a random patch of skin.
6. May Help Treat Skin Irritation​
Squalane oil has anti-inflammatory properties and can soothe skin irritation. It offers a calming and appreciated feeling. It helps hydrate the skin, soothes flare-ups and can help relieve symptoms of inflammatory skin conditions such as psoriasis, eczema and dermatitis. However, more research is needed on this issue.
7. May Help Treat Acne-Prone Skin​
Squalane oil is non-comedogenic and will not clog your skin pores. It is a recognized moisturizer choice for all skin types. Also, squalene mimics natural skin sebum. Therefore, as your skin recognizes squalene oil, it tends to reduce sebum production. As a result, it can help reduce acne.
8. May Reduce Dark Spots
Squalane oil has antioxidant properties. It improves the appearance of your skin by reducing the damage caused by sun exposure. It can also reduce dark spots and visibly brighten your skin. However, more research is needed on this subject.