Black Pepper Oil for Hair Loss, Prevent Dandruff and Hair Growth
Black pepper oil is excellent for treating scalp conditions, damage to hair caused by pollution, and treating dandruff and hair loss. Here is the list of black pepper oil benefits.
hair loss

Hair loss, tension, wrong use of art or hereditary reasons bother many people. Unfortunately, there is no one treatment that fits all of us. But if you are looking for natural products to prevent hair loss, black pepper oil try. It is exceptional for infection on your scalp as it has antibacterial properties. Because it contains vitamin C, it is effective for dealing with hair breakage and hair thinning.
dandruff​

If you have dandruff issues that can occur for more than one reason, black pepper oil can help. Black pepper oil contains vitamin C, which cleanses the scalp and helps work on dead skin cells that accumulate on the scalp. Just take some pure black pepper oil and add black pepper to it. Cover your hair by wrapping it from root to tip and leave it for at least an hour. Wash your hair with cold water.
Premature Hair Whitening​

To treat premature graying of hair, you can dry it using black pepper oil, as it is a valuable source of antioxidants. Another way is to mix a teaspoon of black pepper powder and 3 tablespoons of curd and massage it well into your scalp. Let it sit for an hour and wash it off with an organic shampoo. Curd adds moisture and the antioxidants in pepper help prevent graying of hair.
hair growth​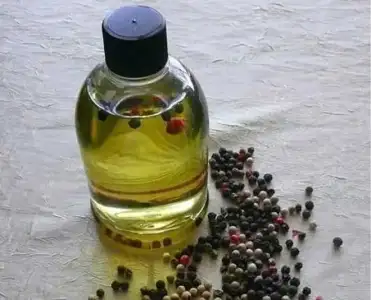 Mix olive oil and black pepper powder and massage your scalp. The combination is great as the oil will work on stimulating the black pepper and fight infections and boost hair growth. Mix one teaspoon of black pepper powder and 2 tablespoons of olive oil and leave it for 2 weeks. After 2 weeks, apply the oil mixture you have obtained by massaging your scalp. Leave it for half an hour and then wash your hair with cold water.
Hair Natural Care Cures That Can Be Done At Home​ ​
https://www.kadinlarkulubu.com/forums/evde-yapillenen-sac-dogal-bakim-kurleri.625/post-thread