LUXURIOUS SKIN CARE BRAND OF ITALY OLGACOLA MILANO IS NOW IN TURKEY
OlgaCola Milano, the Italian organic, vegan mother-baby and hair specialist brand, is now in Turkey with the support of Lonjevite, famous for its botanical serums. OlgaCola Milano, who is also the Italian distributor of Lonjevite, introduces mothers to Turkey with her works produced with innovative science, pointing to visible and tangible results for both adults and babies.
Organic, luxury skincare brand OlgaCola Skincare was founded in Milan, Italy, the capital of fashion and design, by Medical Biotechnologist Olga Cola, who has many years of management experience in pharmacology and dermatology, inspired by her son Luigi, who had atopic skin as a baby.
"Who wants to use a doll or an artifact they are unsure of for themselves?"says Olga Cola.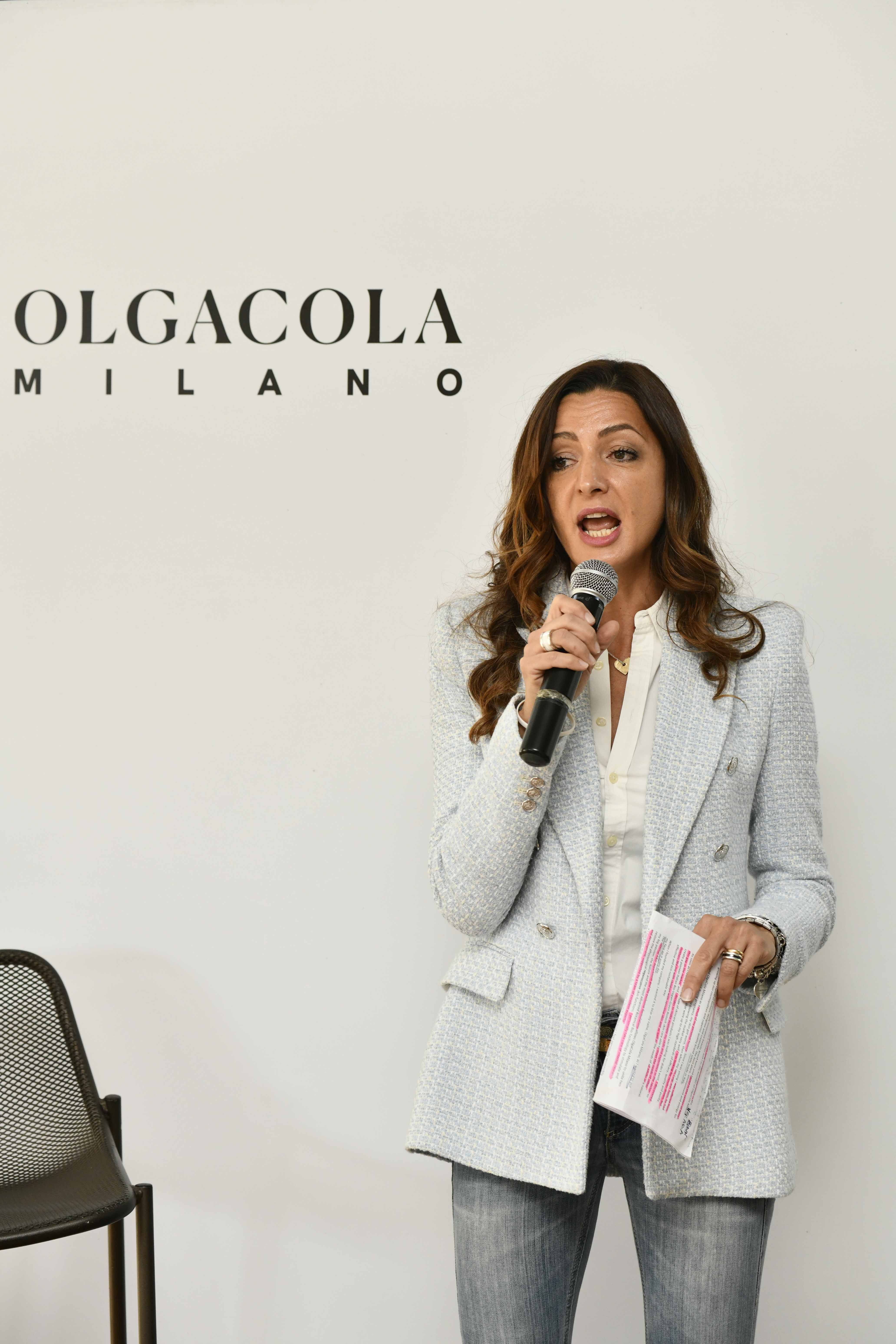 Olga Cola
Baby products infused with Prebiotics and Probiotics
Baby line works that repair atopy-prone baby skin, pure and ultra-sensitive formulations that can defend the most sensitive skin, produced with reagents that work on microbiota stability.
Developed with botanical bioactives such as Omega 3,6,7,9 complex, Macadamia Oil, Rosehip Oil and Shea Butter, Derma Relaxing Cream, Rescue Paste-Rescue Mask that protects inflammatory skin conditions caused by natural irritants, completely natural and herbal hypoallergenic and ultra The sensitive cleanser Ultra Gentle Wash (Ultra Light Shampoo) will reach mothers at appropriate life points.
High performance adult products
The focus is on skin and hair in adult products that contain bio-technological activators, smoothing enzymes and prebiotics fortified to reveal stunning radiance on skin and hair. Developed with high-tech formulations containing ultra-concentrated boosters derived from algae and microorganisms, Glow Booster Oil makes dull skin and hair shine even after one application with its pure concentration of organic oils. The formulation contains Tamanu oil, a highly restorative and regenerative oil. This particular oil works to reduce the appearance of scars, fade dark spots, and moisturize hair. The Macadamia Oil in it prevents wrinkles and age spots by reducing oxidative stress on both skin and hair.
Thanks to its pool of powerful effects such as Hyaluronic Acid, Prebiotics and LumineBoost, Tamanu and Rosehip Oils, Hyalu Radiance Cream effectively counteracts environmental skin aging and oxidative stress while leaving the skin healthy and supple.
The unique herbal complex, Revitalizing Shampoo, developed as a result of long-lasting R&D studies to moisturize and revitalize dull and tired hair, strengthens and thickens the hair strands. Prebiotics strengthen the bacteria on the scalp, making the hair stronger and more flexible. The formula of the shampoo leaves hair visibly thicker, silky and shiny after one application.
The science behind the formulas
Microbiome technology
All artifacts are infused with Prebiotics and Probiotics to strengthen the skin barrier to reduce discomfort, over-reaction, infections, acne, dandruff and rash. Skin prebiotics act as nutritional supplements for beneficial probiotics and help protect from environmental stressors through a patented process that boosts natural skin microflora.
Enzymatic bio-fermentation
The products are obtained with a patented Italian biotechnology that can obtain complete phytocomplexes from plants in forms with high bioavailability, without the use of chemical solvents.
Skin lipo recovery complex
The phytocomplexes used repair the lipidic barrier of the skin, help beautify the very dry and reactive skin, and smooth the hydrolipidic layer of the skin that supports the barrier function.